This site strives to (1) provide a wealth of facts on every aspect of the offshore drilling issue; (2) furnish links and other kinds of information that help put the data you seek at your fingertips. It is intended also to provide factual, objective data in areas obscured by industry and political claims.
Recommendation to site users: To increase font size, hold down the ctrl key and hit + repeatedly until satisfied.
Data Drill Down!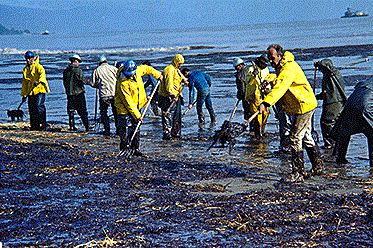 Citizens and officials up and down the coast are urging Governor Haley and the Obama administration to call a halt to their highly risky approach to finding small amounts of revenue.
Jobs? 70 million man hours have been spent in the uncompleted task of removing oil from Gulf Coast beaches and birds. Will that happen in South Carolina? Maybe. Maybe not.
Their beauty aside, healthy marshlands are vital to South Carolina's coastal environment. Beyond serving as feeding grounds for birds and marine life, they provide water quality, water supply, flood control, erosion control, recreation, culture, and commercial benefits.
Don't Let Oil Sink Our Economy